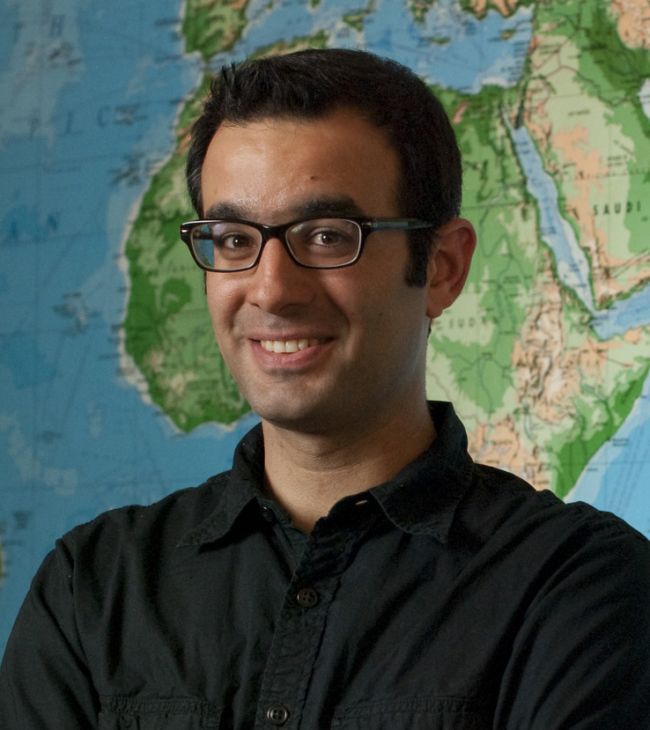 Associate Professor
Associate Professor
Stockton
Office:
George Wilson Hall, first floor
Education
PhD, Harvard University, 2006
AM, Harvard University, 2000
BS, James Madison University, 1997
Teaching Interests
I bring an internationalist perspective to my teaching, seeing the United States as part of a larger global history and geography. Some of the "big questions" that inform my teaching are:  How does knowledge about what America and the West, more broadly, has constructed as the Other get produced? How does this perpetuate material structures of power and inequality, both internationally and domestically? How do we, as teachers, students, and college administrators in American academia generally and in American international studies in particular, participate in the construction of American ethnocentrism and exceptionalism? How are these, in turn, products of American patterns of class, racial, and gender inequality? How might we as teachers and students engage and counteract these systems of power? 
Research Focus
My first major research project was on the politics of globalization, urbanism, and cultural and national identity in the Arab/Persian Gulf region. This culminated in numerous publications, including three books: Dubai, The City as Corporation (2011, University of Minnesota Press, excerpted in the 2014 Routledge Cities of the Global South Reader, edited by Faranak Miraftab and Neema Kudva); Rethinking Global Urbanism (with my Trinity College colleague, the urban sociologist Xiangming Chen); and The Superlative City (2013, Harvard University Press).  My articles engaging these and other urban anthropological questions have appeared in City, Cultural Anthropology, International Journal of Middle East Studies, Jadaliyya and Journal of Urban Affairs among others. In this work, I was concerned with how certain built environments, such as skyscrapers, amusement parks, shopping malls, and similar forms tend to dominate the representation of what a city means in neoliberal and global economies of marketing imagery and capital investment, in turn marginalizing much more complex urban histories of economic, cultural, and gender diversity and "non-normative" claims on urban space. Currently, I am working on two projects. The first extends some of my earlier interests in urbanism, globalization, and urban expertise and focuses on the category of the "city" as an arena for militarized and imperial claims over space and culture in the so-called Global South. The second is an ethnographic study of the ways that militarism/militarization infuses and invests cultural spaces and bodies in contemporary American society, and on activist movements of resistance against these processes.