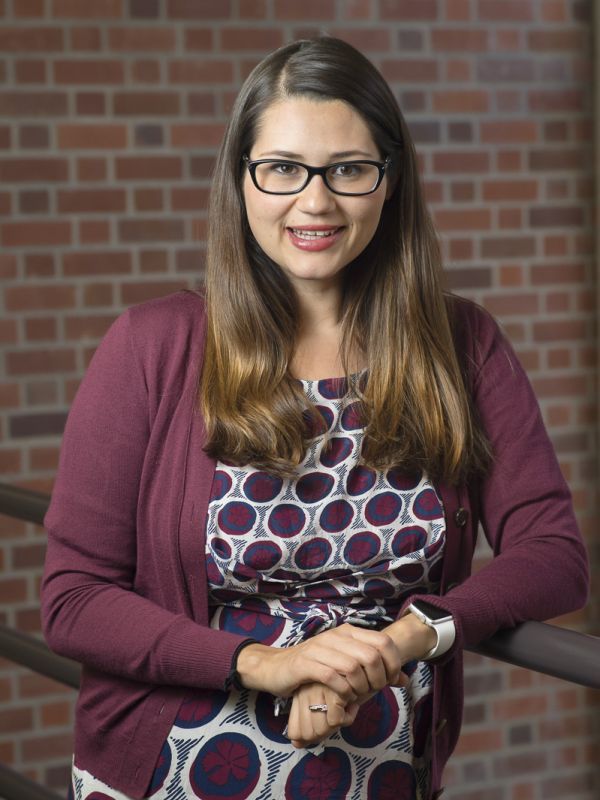 Associate Professor
Interim Director of Latin American Studies
Wendell Phillips Center
Education
PhD, University of California, San Diego, 2016
MA, Stanford, 2010
BA, University of Southern California, 2007
Teaching Interests
Beyond focusing on facts and events, I love to center class discussions on the actual sources. In my classes on Mexico, Latin America, and migration, students learn not only about the material, but how to be historians. We analyze newspaper articles, artwork, letters, maps and other documents to understand how history is written and remembered. Students have the opportunity to explore a variety of topics including: human rights, colonization, social inequality, international relations, and economic change, and understand that these topics and processes do not remain buried in the past. They are intimately connected with the present. We also learn about the culture of the places we study and students pick cultural works to analyze in the context of the class topic. Over the course of the semester, students become not only better writers and critical readers, but are also prepared to understand more about the processes that shape the world we share.
As a professor, I encourage participation and strive to develop a supportive, collaborative classroom environment. The small class sizes at the University of the Pacific allow for engaged discussion inside and outside of the classroom, and I encourage any students interested in issues related to Latin America or U.S.-Mexico migration to come meet with me.
Research Focus
Laura D. Gutiérrez earned her PhD from the University of California, San Diego, where she also was a fellow at the Center for U.S.-Mexican Studies in 2015-2016 and a participant in the Mexican Migration Field Research Program. Her book manuscript, "A Constant Threat: Deportation and Return Migration from the U.S. to Northern Mexico, 1918-1965" examines how the forced and voluntary return of Mexican migrants from the U.S. affected cities and communities in Mexico. Focusing on individuals and communities affected by forced removal reveals new facets of the complex social, economic, and political problems posed by policies of border enforcement. Her work has been supported by a number of fellowships and awards from sources such as the University of California Institute for Mexico and the United States, the Immigration and Ethnic History Society, the Tinker Foundation, and the Andrew W. Mellon Foundation.