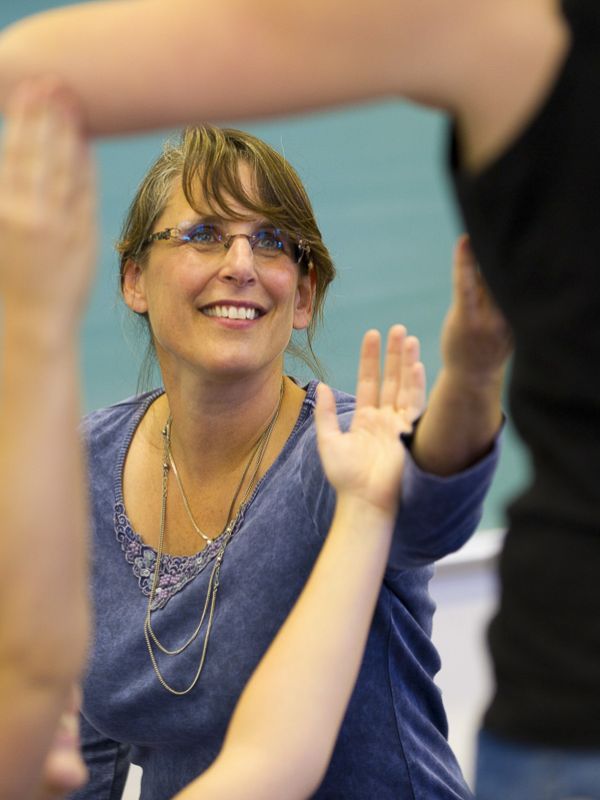 Professor
DeMarcus Brown Studio Theatre Building
Education
MFA, Southern Methodist University,
BA, Dartmouth College, 1983
Teaching Interests
I prefer a facilitative teaching style. In the arts there are myriad creative problems to solve but, in most cases, no one right solution. Encouraging students to find their own solutions exercises both the intellect and creative imagination, and strengthens leadership skills. Sharing a unique solution to a problem is an act of self-expression, and actively brings the student into the course material. A student's personal, cultural and educational background will have a bearing on creative problem-solving. Peer-to-peer teaching has its place in such an environment.

That said, there are a few absolutes that need to be taught. Discipline, responsibility and commitment are values with concrete expressions that I include in my philosophy of teaching. I am fully committed to teaching each and every one of my students to the best of my ability. I expect each and every student to commit to learning. Developing the discipline necessary to attend class, participate in class discussion and activities, and submit assignments on time is an important skill that has usefulness beyond academic walls. I believe it is important to accept a sense of personal responsibility for treating others with respect, for encouraging and applauding the achievements of others, and for contributing to the ensemble (teamwork) necessary for success in most aspects of theatre arts. Teamwork skills are transferable to other areas of endeavor as many disciplines research, publish and present in teams.

Depending upon the class material, I vary the teaching tools. We work through various learning modes (kinesthetic, visual, aural and oral); writing is in element in all of the courses; small group work is a part of all but one. Observation skills are developed in all courses. With the exception of one course, lecture is only a small part of the teaching method and all reading is supplemental to the classroom learning experience, augmenting the learning. My classes are decidedly experiential in nature, and the development of specific skills is a large part of the learning outcome.
Research Focus
Directing and producing professional theater, especially the works of William Shakespeare.
Practical Shakespearean scholarship: the study of the expressivity inherent in the punctuation, spelling and rhetoric of First Folio and other early texts of William Shakespeare.