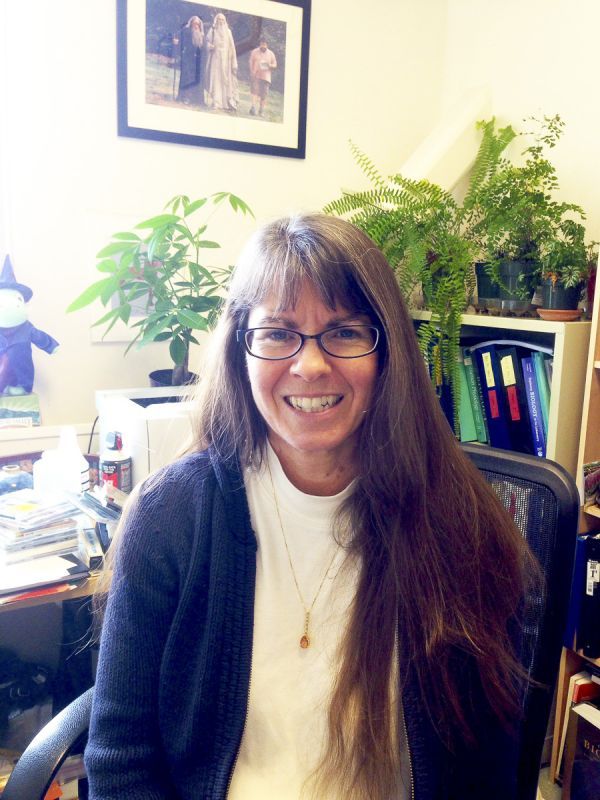 Professor
Co-Chair
Biological Sciences Center
Education
PhD, University of California, San Francisco, 1995
BA, University of California, Berkeley, 1986
Teaching Interests
In my classes I know that students need at least a basic understanding of the material in order to think critically about it, so I try to convey my passion about biology to my students to inspire them to learn. I also think about the material in the context of "why" or "how" because that is how I think about biology, so I try to convey that approach to the students and to explain why each topic is relevant to them. I also want my students to be able to answer difficult synthesis and critical thinking questions about the material I am teaching, so I try to teach the students how to approach solving those kinds of questions, and to get them to constantly ask these kinds of questions themselves when they are learning about a subject. 

As a lab professor for genetics, I strive to teach the students the basic techniques they should know in the discipline, but I have also emphasized project-based labs so that the students can carry a project from week to week and build on the previous concepts. In my own research lab my goal is to model how I ask and answer scientific questions using a variety of techniques and approaches. I work directly with my students on a number of different types of projects, including simple experiments like drug screening, PCR and cloning, but extending to more sophisticated techniques like real-time PCR, Western blots, cellular transfections, confocal microscopy and a number of different kinds of biochemical assays depending on the question being addressed. As students gain experience they take on more challenging projects and greater independence.
Research Focus
I have the most fun when I work with other scientists, so most of my research is done in collaboration, especially with the lab of Dr. Kirk Land. Our research addresses several questions about the biology of Trichomonas vaginalis, which causes the most common non-viral STD in the world (with over 276 million new cases reported in 2008 by the WHO).

Though much less virulent than other STDs, its abundance, coupled with its tendency to promote other infections and to lead to complications such as pre-term delivery and prostate cancer, has made it a focus of drug discovery screens. My lab works with Dr. Land's lab on several projects related to drug screening and the mechanism of action of drugs that kill the parasite. In addition we are interested in the conditions that stimulate sexual reproduction in the organism, and the role this may play in generating variation and drug resistance among T. vaginalis strains, as well as the potential exchange of genetic material with other strains or species.