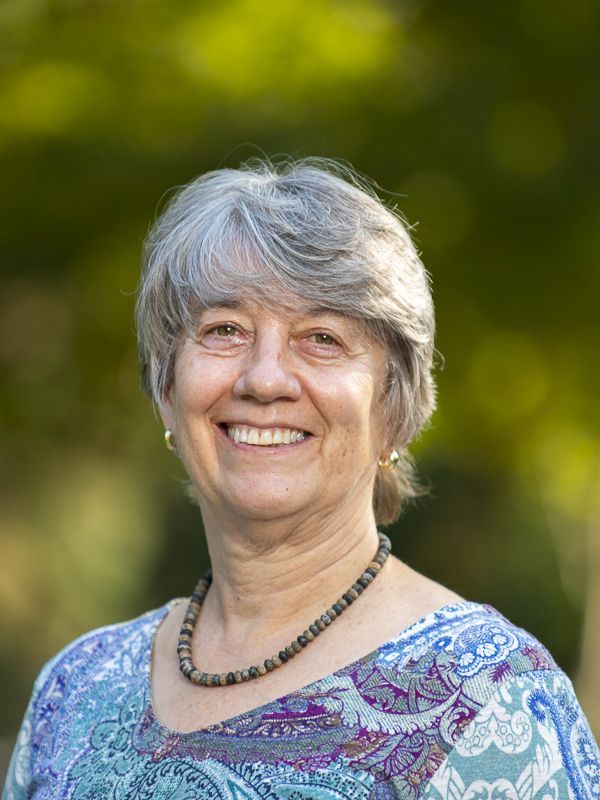 Chair and Associate Professor
Geosciences Building
Education
PhD, University of California at Santa Barbara, 1989
BSE, Princeton University, 1981
Teaching Interests
I am passionate about the field of geology/environmental science and enjoy introducing students to the world around them. I love watching the excitement in student's faces when they begin to understand a concept that is new to them. 
My main objective as a professor is to help students learn, I see myself as a guide to the learning process rather than the fountain of all knowledge to impart. When students tell me that they see the world around them with new eyes, then I know I have been successful.

I use a variety of techniques to help students learn: illustrated lectures, group learning/peer teaching, hands-on activities, personal response system ("clickers"), reflective writing assignments, etc. Most importantly, I take students into the field and get them up-close and personal with the rocks and geologic features. Being able to see things in a real-world context helps students learn. 

I challenge students to do their best and I provide them with the tools they will need to succeed.
Research Focus
Geochemistry of igneous rocks
Granite petrogenesis
Hydrothermal albitization of granite
Use of writing to enhance learning in undergraduate courses
Preparation of pre-service teachers in earth sciences