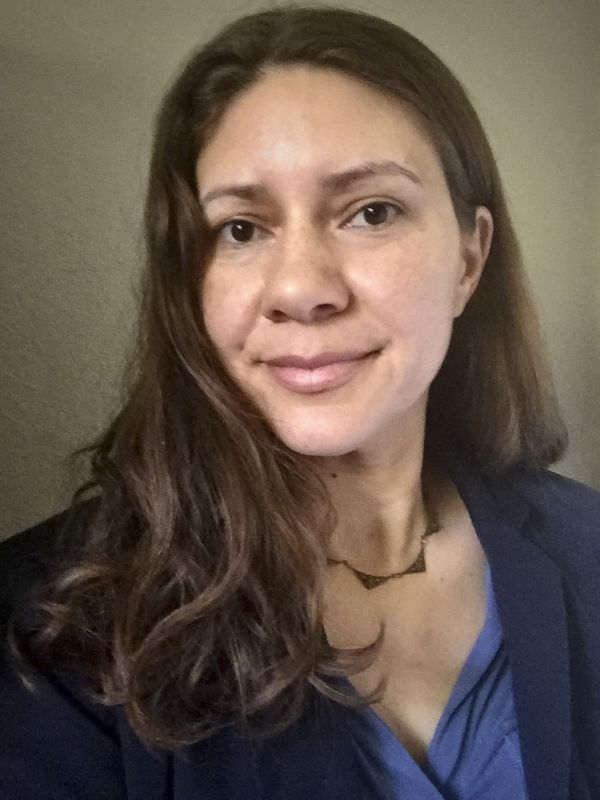 Professor
DeMarcus Brown Studio Theatre Building
Education
PhD, University of Minnesota, 2007
MA, University of Minnesota, 2004
BA, Macalester College, 2001
Teaching Interests
I teach classes in the Department of Art, Media, Performance and Design and in the Department of English. In all of my classes, I provide opportunities for students to write, create and perform in informed, thoughtful and innovative ways. I honor each student's individual interests, background and abilities and provide a safe space for personal expression and development.
I believe in the thoughtful study and experience of other artists' work through close readings, field trips to museums, theaters, festivals, literary events and guest lectures. I build these activities into my courses each semester because these forms of engagement are critical to developing a student's own sophisticated and unique creative voice.

In all of my classes, we also examine how various art forms and artistic aesthetics emerge out of specific time periods and cultures. By the end of these courses, students are able to articulate how art can be used to reinforce, challenge, or modify societal expectations. In the Media X program, I also focus on how specific art disciplines can inform and enhance others.
Research Focus
Theater history and criticism, specifically:
African American theater
Intercultural theater
Issues of diversity, equity and inclusion in theater production
Contemporary interdisciplinary art and performance art
Playwriting
Screenwriting
Dramaturgy
Professor Mahala is the author of Penumbra: The Premier Stage for African American Drama, which received Honorable Mention for the 2014 Errol Hill Award for Outstanding Scholarship in African American Theatre Studies from the American Society of Theatre Research.