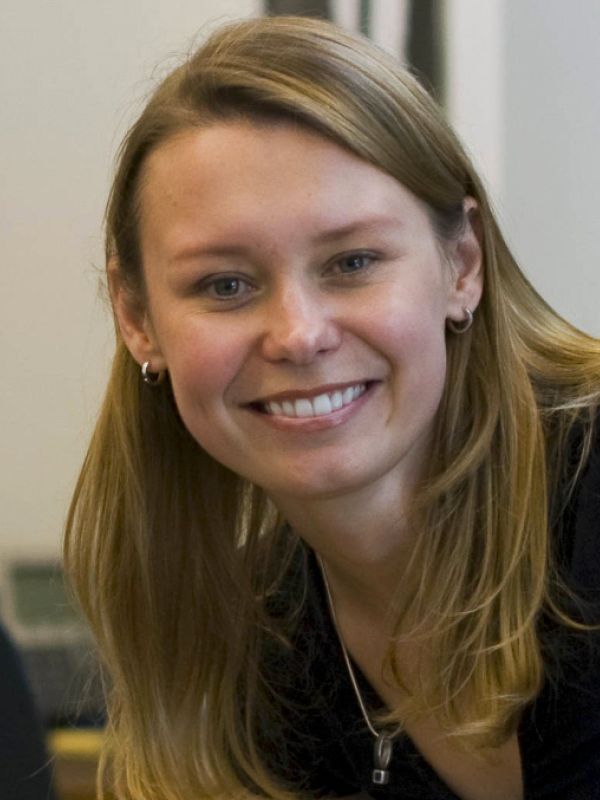 Assoc. Professor
Art Building
Education
MFA, Colorado State University, 2005
BFA, Colorado State University, 2002
BA, Michigan State University, 2000
Teaching Interests
In teaching, I strive not only to pass on the skills and knowledge that are part of my design heritage but also to impart my passion for design to my students. I wish to instill in them the sense of being privileged to communicate messages and an awareness of the responsibility it entails.
I do not believe in watering down design standards and substituting them with cheap computer gimmicks. Computers have become indispensable in our profession, but computer skills have to be supported by strong design principles.
I place emphasis on a concept behind a solution and teach students how to solve design problems. Individual voice and expression should work hand-in-hand with the purpose of the design solution. I strive to help my students find themselves, and their own voice, in their work.
Research Focus
I endeavor to make design that makes a difference in the world we live in. I am interested in community-based work where I not only design with a particular audience in mind but I closely involve a particular community and use design to solve their specific needs. They in turn are no longer just clients waiting for a finished work that may or may not be what they need. They are part of the process from start to finish and contribute to the end product. This approach often leads into collaboration with professionals from other disciplines. I partner with them to create solutions that go beyond design and have a broader impact on the specific community.