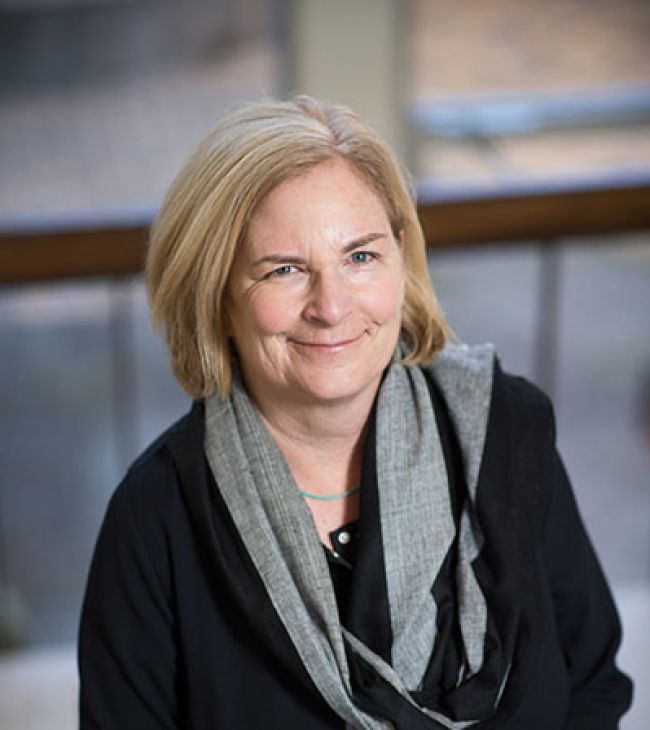 COP Dean Sabbatical Leave
Professor of English
Office
Wendell Phillips Center, Office 110
Dean Fraden holds a BA, summa cum laude, and PhD in English from Yale University. She was a faculty member in the Department of English at Pomona College for 23 years, where she also served as associate dean from 2003 to 2006 and as the chair of the English department from 1999 to 2003. She joined Trinity College in Hartford, Conn, in 2006, where she served as the dean of the faculty and vice president for academic affairs and the G. Keith Funston Professor of English and American Studies.
A literary historian whose work focuses on cultural institutions, Fraden's scholarly work ranges from the 1930s WPA arts projects to contemporary theater arts. She is the author of "Imagining Medea: Rhodessa Jones and Theater for Incarcerated Women" and "Blueprints for a Black Federal Theater."
Fraden studied in India in 1998 on a Fulbright Fellowship and was a Fellow at the Center for the Humanities at Wesleyan University in 1990. She has also received grants from the National Endowment for the Humanities. She is a member of Phi Beta Kappa.