Welcome
Welcome to the Department of Biological Sciences at University of the Pacific. We share an enthusiasm for discovery, passion for learning, and commitment to training and educating students. We offer flexible programs that prepare you to pursue careers or advanced degrees in the areas of molecular and cellular biology, genetics, biochemistry, botany, microbiology, physiology or zoology. 
Research
As a student of biological sciences at Pacific, you will work with faculty members who have expertise in a variety of different biological systems. You will explore your field of study through undergraduate experiential learning and research opportunities. You will also enjoy small upper-division classes that allow direct interaction with your professors, as well as the use of modern facilities and cutting-edge biological instrumentation. Unlike larger institutions that rely on graduate students to gather scientific data, Pacific offers unparalleled research opportunities for undergraduate students.
Health-Based
Our programs prepare you for health-based professional fields that include dentistry, pharmacy, medicine, biotechnology, nursing or physical therapy. Faculty advisers work closely with University of the Pacific's Thomas J. Long School of Pharmacy and the Arthur A. Dugoni School of Dentistry admissions committees to ease student transition from pre-professional to professional programs. The Department of Biological Sciences also offers a graduate program leading to a Master of Science degree. The MS Program enables students to work closely with faculty members in research and teaching.
Contact Us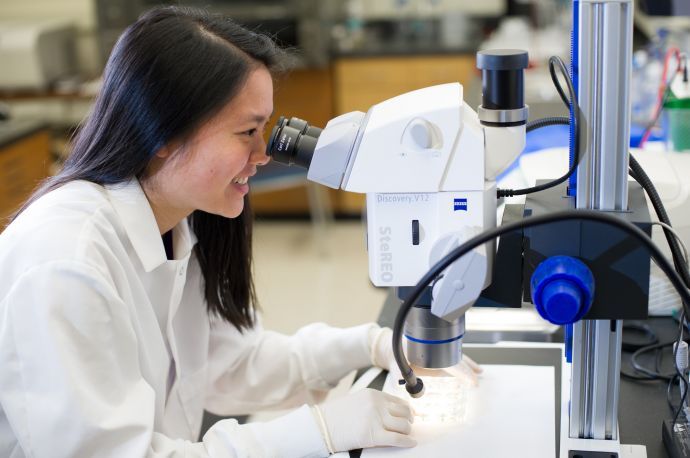 Department of Biological Sciences
209.946.2181