Hands-On Experience
The Department of English is an active and thriving community, where students meet respected professionals who are using their own English degrees in innovative and exciting ways, and gain hands-on publishing experience by working on Pacific's nationally-recognized, award-winning literary magazine, Calliope. Our students graduate with real-world skills and a passion for literature and knowledge that give them a unique perspective on the world around them as they step into their futures.
Three-Year Option
You have the option to earn your bachelor's degree in three years. Do your part to stay on track, and you could shave a year off your undergraduate work. That means significant savings on tuition and you get a jumpstart on your career.
Outstanding students
These English students not only exhibit academic excellence but also serve as examples of the mission of College of the Pacific. They have excelled in the classroom and beyond, whether it's through multiple degrees, research, study abroad or service to their communities. They are the epitome of excellence and champions of the liberal arts. Take a glimpse at some of the English department's outstanding students.
Outstanding Student
Angel Zhong
Angel Zhong is double-majoring in English and psychology. You may have met her at recruitment events where she represented the Department of English. Angel has been involved in a couple of undergraduate research opportunities, such as the National Conference on Undergraduate Research, which hosts thousands of college students' research presentations every year. She also contributed poems to Pacific's literary magazine, Calliope.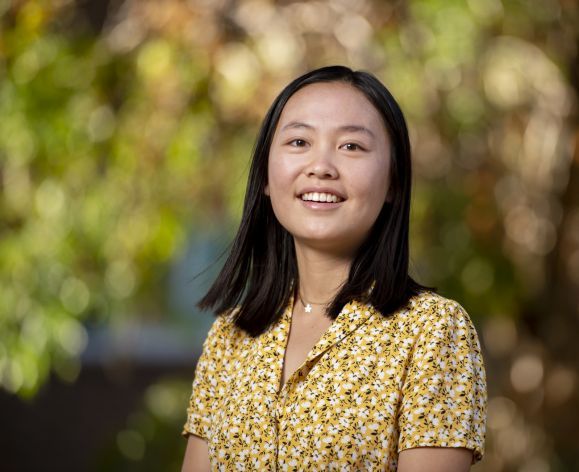 Outstanding Student
Elizabeth Malone
When English major Liz Malone is not juggling online classes or volunteering at the Friends of the Public Library, she is working full time as an AmeriCorps member at Changeist.
Learn more about how Pacific has helped her pave her path.
SEAMUS HEANEY FELLOWSHIP
Study Poetry in Ireland
Joslynn Howard '19 studied in Ireland the summer before her senior year after receiving the Seamus Heaney Fellowship for International Study. The donation for the experiential learning opportunity came from Stockton accountant Ned Leiba, who studied under Heaney and wanted Pacific students to have a similar life-changing experience.
Two scholarships are offered to Pacific students each summer. Students submit their own poems along with their applications.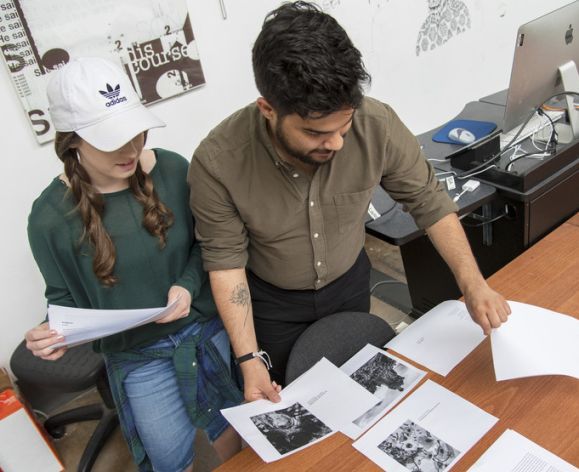 Literary and Arts Magazine
Calliope
Calliope is Pacific's award-winning Literary and Arts magazine. Produced by the Humanities Center, English and art students collaborate under the mentorship of professors Courtney Lehmann (English) and Brett DeBoer (Art) to write, edit and design the annual publication.
Options that prepare you for your future
The undergraduate major in English prepares students for careers that put a premium on critical thinking and literacy. While many majors become teachers, many more enter business, government service, law, medicine or other professions after further schooling.
Undergraduate majors can choose courses in creative writing, professional writing, British literature, American literature, world literature, film studies, interdisciplinary studies, language and critical theory, and gender studies, just to name a few. Given the flexibility of the English major, many students within the university choose to double major in English. The department also offers a minor in English and writing for students committed to a different academic major.
Teaching Credential Track
While meeting the requirements for the English major, students can also meet the requirements for a "single subject teaching credential," which allows them to teach English at the secondary school level.
The English Department's adviser for students interested in this option is Professor Cynthia Dobbs. Students considering teaching English at the secondary school level can reach out to Professor Dobbs at cdobbs@pacific.edu.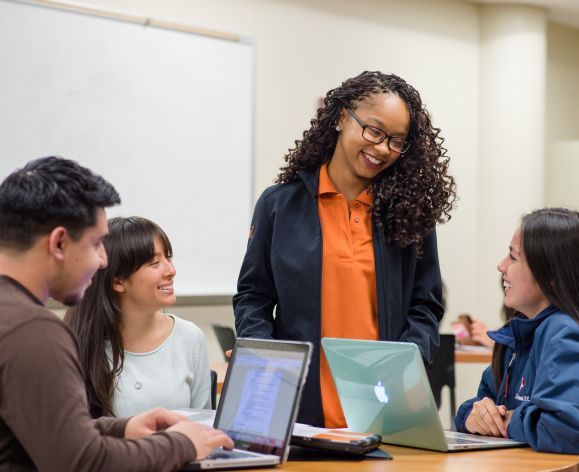 Success After Pacific
Matt de la Pena
Matt de la Pena '96 is a Newbery Medal-winner and New York Times bestselling author of six critically-acclaimed young adult novels and several award-winning picture books.
The first in his family to go to college, de la Pena says English professors at Pacific who got to know him changed the trajectory of his life.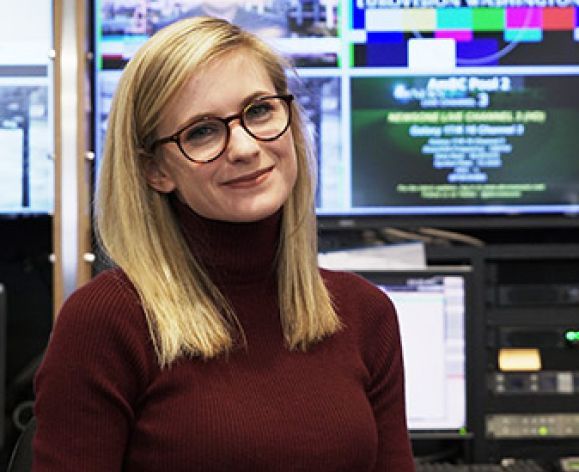 Success After Pacific
English grad explores the world as a journalist
Emily Olson works as a journalist and digital producer for the Australian Broadcasting Corporation. She credits her background as a Pacific Legal Scholar and a Pacific Humanities scholar, in part, for preparing her to explore the world and write about it.
Contact Us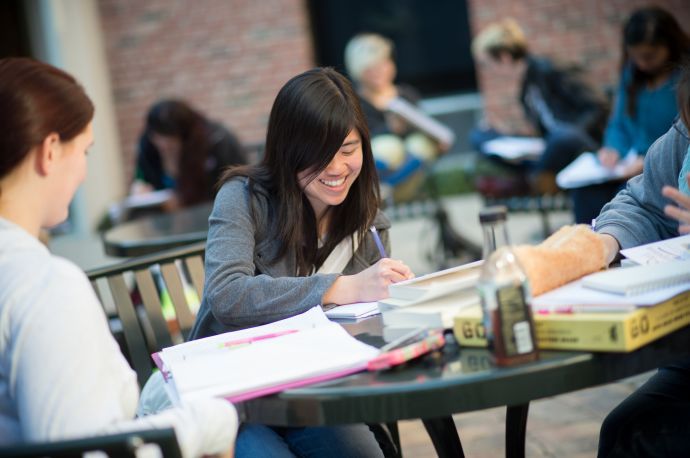 Department of English
Wendell Phillips Center 151
3601 Pacific Ave.
Stockton, CA 95211