Welcome to Religious Studies
We are an active, open community where you will learn about religious and cultural activity that has molded human civilization. You will also develop intellectual skills that will serve you throughout your educational endeavors and beyond. In our department, we challenge you to study the practices, beliefs, texts and languages of ancient and modern societies. Through these studies, you will learn about the phenomena that have shaped Western culture and Eastern foundations.
Experiential Learning
You will experience practical aspects of religion through field work in local places of worship, including Confucian, Hindu and Sikh temples; Hinayana and Mahayana Buddhist temples; a Greek Orthodox Church; a local synagogue; and St. Mary's Roman Catholic Church, which has one of the largest social help programs in the Central Valley.
Three-Year Degree Option
You have the option to earn your bachelor's degree in three years. Do your part to stay on track, and you could shave a year off your undergraduate work. That means significant savings on tuition and you get a jumpstart on your career.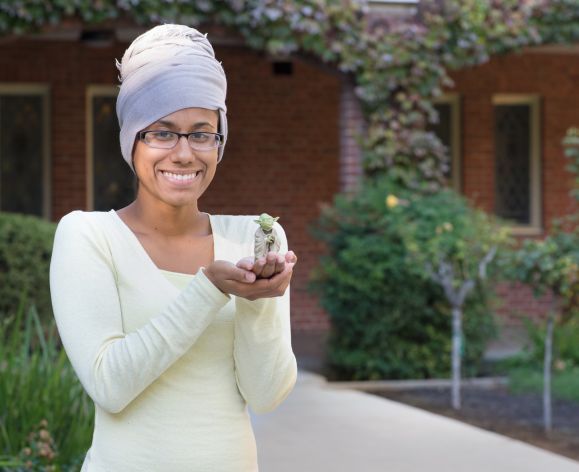 Outstanding Student
Ziadelyn Mercado
Ziadelyn Mercado is a double major in religious studies and psychology. She is an active member of Multicultural Affairs and participates in Tea with the Women's Resource Center, Talk Better Together, and Soul Food. In studying religion, she hopes to gain a better understanding of the different kinds of religious and belief systems.
Contact Us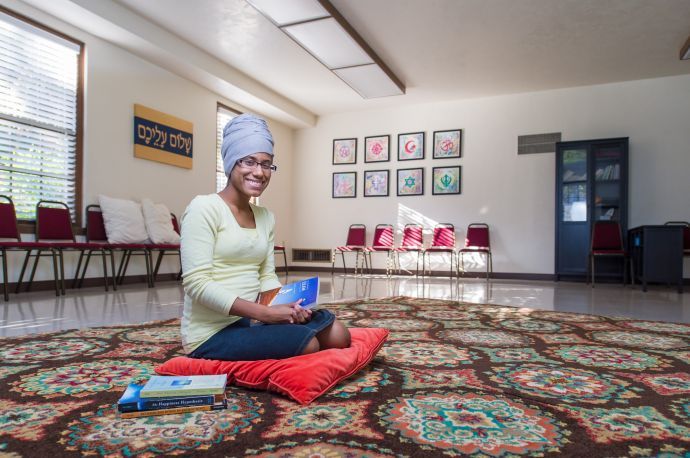 Dept of Religious Studies
209.946.2161
WPC 151
3601 Pacific Avenue
Stockton, CA 95211