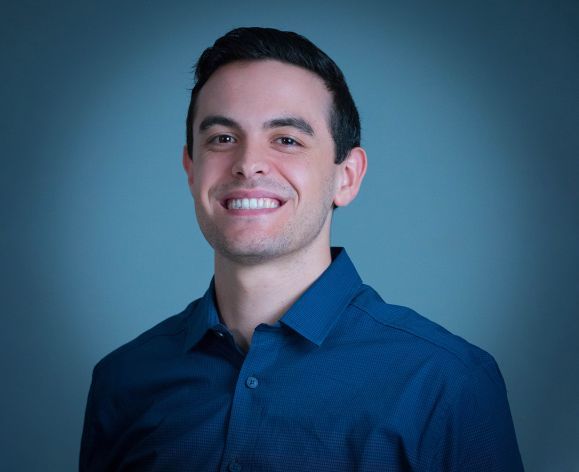 Success After Pacific
Nicholas Gray '17
Major: Communication
Minor: Business Administration
Hometown: Tracy, California
Current occupation: Crisis and Issues Specialist with HP, Seattle, Washington
When Nick Gray '17 transferred to Pacific, he was focused on pursuing a career in corporate communication. Currently, he is a crisis and issues specialist with Hewlett Packard Inc. He appreciates the quality of education and hands-on opportunities he received at Pacific. Nick believes that Pacific's name recognition and strong alumni network gave him a competitive edge during the job application process. 
Why Pacific? 
I transferred from Modesto Junior College to Pacific to finish my degree. I looked at universities in the Bay Area and the Central Valley, but I was really impressed by Pacific's communication program. Since I was already set on this major, I was able to focus on that and talk to the professors. Also, being so close to home was great and the campus was beautiful. Just a combo of those things really won me over. 
What was unique about your Pacific experience?
The big one for me was class sizes and just overall campus size. Because it's a bit smaller, it provides a lot of opportunities. In my experience, I was able to grab a lot of leadership roles, I was the student representative of the department and a tutor. 
I also did better in a more personal setting. I was able to meet my professors, build a relationship with them so they understood me and my goals, and I could understand their teaching style and what they expected of students.  
Why was earning a university degree important to you?
Because I knew exactly where I wanted to go professionally, which was the corporate communication route, having that degree was proof of hard work. And something that made my resume more competitive. When I applied for jobs, they tend to notice your degree pretty much right away, and it piques their interest, especially a degree from Pacific, at least in my experience. Pacific's alumni base is quite expansive for a smaller school. So, in the corporate world, I was able to find a lot of Pacific alumni and make connections. 
What is your job currently?
I'm a crisis and issues specialist with Hewlett Packard Inc., working remotely from Seattle. I think the best way to sum up my role is that it entails anything on the reactive side of communication. On the reactive side, something has already happened and now it's time to put out one or multiple forms of communication that are appropriate for the scenario. There's a huge range of what a crisis communication specialist could deal with in the professional world. Our job is to be ready when something does happen. 
How did Pacific prepare you for a professional career?
I think one of the big ones was this spirit of entrepreneurship. Like I said, it's a smaller campus, which means there are a lot of opportunities if you want to take them. And you can, at least in my experience, achieve as much as you want to and get as much done as you want to. For me, it was a rolling momentum into the professional world where I was able to hit the ground running. Basically, I was ready to carry a workload myself without too much oversight. 
How did you develop these skills?
I found that a lot of my classwork was directly connected to the real world of professional communication. And then I was able to apply what I learned in real situations, too. 
I did a marketing and communication internship for Pacific athletics. Then towards the end of my time at Pacific, I was able to get an internship with the Sacramento Public Relations Association. Also, things like tutoring helped me understand the coursework on a different level and practice my confidence and other communication skills. 
What have you learned at Pacific that is particularly helpful in your professional career?
A more unique skill that I was able to bring to the table in my career was the digital side of communication. A digital skill set is definitely of a younger generation. That was something that helped me quite a bit early on because I was able to understand the back end of social platforms and understand where it fits into that equation and how important it is. 
So, my digital communication class was something that I thought about regularly transitioning from school into the professional world.  
But my favorite thing about communication major is that it's a skill set that you can bring into any career. When you graduate with a communication degree, you don't have to go into a communication job. 
What is your favorite memory from Pacific?
I met my fiancée here. 
What is your favorite place on the campus?
DeRosa University Center was great, and I loved the gym. 
Did you have a favorite place off-campus in Stockton?
Definitely Chuck's Hamburgers, I think about it all the time. A side of their breakfast pancake was the size of a big plate! 
Is there one thing about Pacific you hope never changes?
I think the size. Smaller size allowed for such a personal environment. Because I had transferred, I was only there for two years, but I felt a really strong connection with my peers and professors.