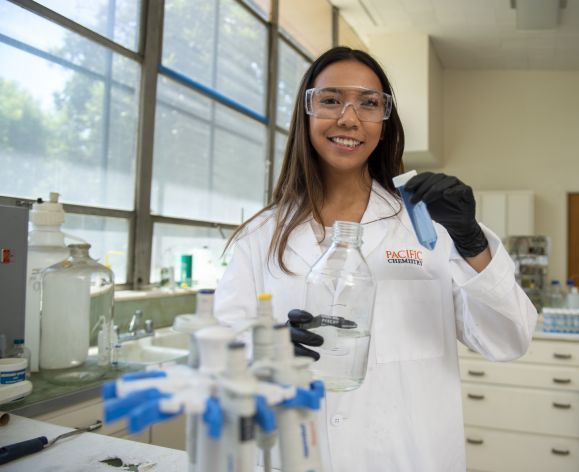 Your Support is Transformational
Gifts to College of the Pacific directly support students and faculty as they advance the frontiers of knowledge across a broad range of subjects including the natural and social sciences, humanities and the arts. Your support bolsters the college's progressive teaching methods, unparalleled research and internship opportunities, study abroad and interdisciplinary training that prepares students for the careers of today and tomorrow.
Other ways to support Pacific
Your gifts set students on the path to success and help them achieve their creative and professional goals. Donors also experience the joy of seeing their contributions change lives and lead to positive change. Learn more about how you can get involved and support Pacific students.
Contact Us
Janice Bross
Senior Assistant Dean, Development
College of the Pacific