Lifelong connections
For over seven decades, the University of the Pacific has competed with distinction in intercollegiate speech and debate (forensics). The Speech and Debate Team travels around the country to compete in a variety of events, and it hosts tournaments on the Stockton campus, including the High School Forensics Invitational.
Studying, living, traveling and working together so closely, Pacific's speech and debate has a family feel. Students observe each other during competitions, encourage one another and suggest ways to improve their arguments.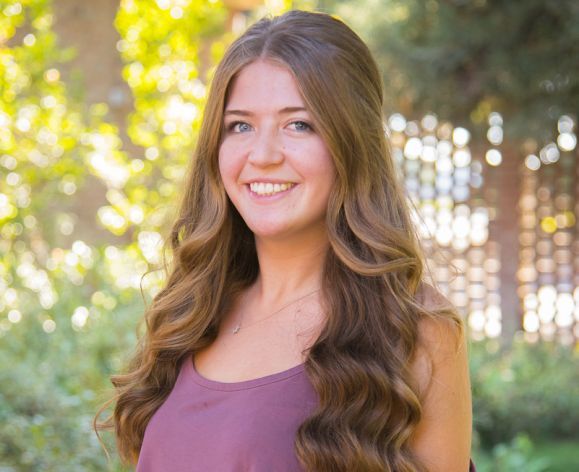 Tierra Smithson '22
"Being on the speech and debate team with such amazing folks is the place I've been challenged and grown the most during my time at Pacific," explained Tierra Smithson '22, a member of Pacific's speech and debate team. "A large reason for this is because of the support and connections this team fosters." 
Unparalleled success
University of the Pacific's speech and debate team has a history that dates back to 1854. The first fraternity in the West, Archania, was a debating and literary society when it was founded at Pacific in 1854. In the 1920s, two fraternities got together to debate literature and events and the effort grew into a speech and debate organization. 
In 1964, Pacific won the National Debate Tournament Association championship, becoming the first West Coast team to bring home the coveted first-place trophy in more than a decade. Also that year, the team won the prestigious televised Collegiate Championship Debates, sponsored by the American Forensic Association and American Student Foundation. This win even garnered a congratulatory telephone call from President John F. Kennedy.
 
National champions
Today, Pacific continues to be regulars in championship competitions and has compiled enviable records at both the regional and national levels, culminating in finishing as national champions in the 2020 National Parliamentary Debate Association's open division.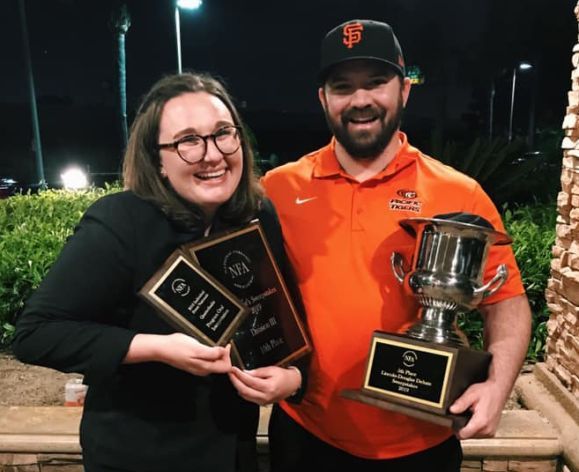 Embracing diversity
Diverse perspectives are embraced by Pacific's speech and debate team. That ability to understand both sides, think on your feet, and be articulate, concise and organized in debate have been keys to the success of the team through its history.
Pacific was one of the first debate teams to recruit students from all backgrounds, religious persuasions and ethnicities. The team was a major force behind the eventual dissolution of separate men's and women's divisions, beginning with forming mixed teams of men and women.
"We want as many different opinions as possible," explained Steve Farias, director of forensics at Pacific. "The only way we are going to be able to reach the audience members and teach students to adapt to who they are speaking to is if they interact with people who have perspectives different than their own."
"We want as many different opinions as possible"
Steve Farias, Director of Forensics
Accomplished alumni
Mention a prominent Pacific alumnus and it is quite likely that person participated in debate. A few debaters of the past include:
John Beyer '62 - Former chairman and CEO of Nathan Associates, a global economics consulting firm
Steven Kalani Farias '09, '11 - Current director of forensics for Pacific's speech and debate team 
Raoul Kennedy '64 - San Francisco trial lawyer. Named 2005 Trial Lawyer of the Year for State Bar of California and was inducted into State Bar Litigation Section's Trial Lawyer Hall of Fame
Patricia Kennedy '66 - Former governor of the American Red Cross and regent for University of the Pacific
Theodore Olson '62 - Served as United States Solicitor General (2001–2004) under President George W. Bush and currently practices law with Gibson, Dunn and Crutcher
Douglas Pipes '65 - Former Senior Deputy for Contra Costa County
John Red Horse '62 - Professor emeritus at the University of Minnesota-Duluth College of Liberal Arts and former director of Center for American Indian Education at Arizona State and American Indian Studies Center at UCLA
Dennis Warren '70, '73 - Activist and leader of 1960s Let Us Vote campaign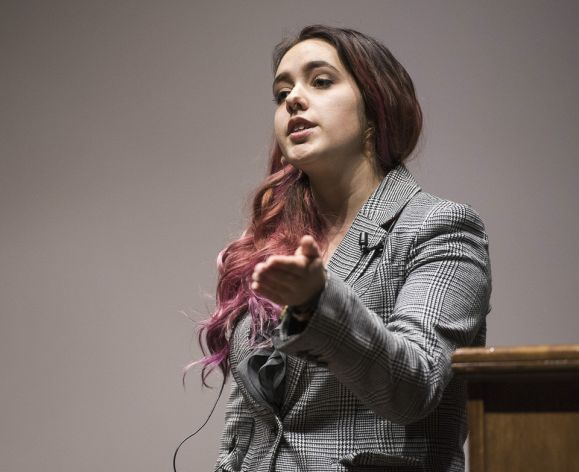 Speech and debate scholarships
University of the Pacific offers forensics scholarships to students who have demonstrated a high level of performance proficiency. These are primarily merit-based scholarships. Anyone meeting the qualifications as a highly-skilled speaker and debater may apply.
Get involved
Students from all schools and departments in the University are eligible to participate. If you are interested in trying out or want to learn more, please contact Professor Steven Kalani Farias, Director of Forensics.