Welcome
Welcome to the Department of English at University of the Pacific. Our mission is to graduate students whose abilities in language and literature give them thoughtful and imaginative power to shape and influence ideas and practices in a complex, democratic society.
The department offers concentrations in various genres of literature, language, writing, and film for students wishing to further focus on a particular field in their major. All courses offered aim to prepare students for careers and lives rich in critical thinking and literacy.
Strong Community
Our faculty make up a tight-knit and diverse group of teacher-scholars who are committed to teaching in a liberal arts environment that values the educational growth of individual students. Because of the small student population at Pacific, students and faculty in the English department often form strong bonds and collaborate with one another through a variety of projects and activities.
In addition, students are able to build and strengthen bonds with each other. Small class sizes facilitate intimate discussion circles, and student-centered activities, such as the Society of English Cohorts or Pacific's literary magazine, Calliope, offer other opportunities for interaction.
Connect with other disciplines
The English department works closely with other departments and programs on campus to further enhance the learning experience at Pacific.
Interdisciplinary studies courses such as Literature and the Environment, or Literature and Science, look at interactions between the humanities and natural sciences, while other courses look at the relationship between literature and art. The Gender and Ethnic Studies programs, as well as the Humanities Center, coordinate with the English department to host extracurricular activities such as guest speakers and conferences.
Contact Us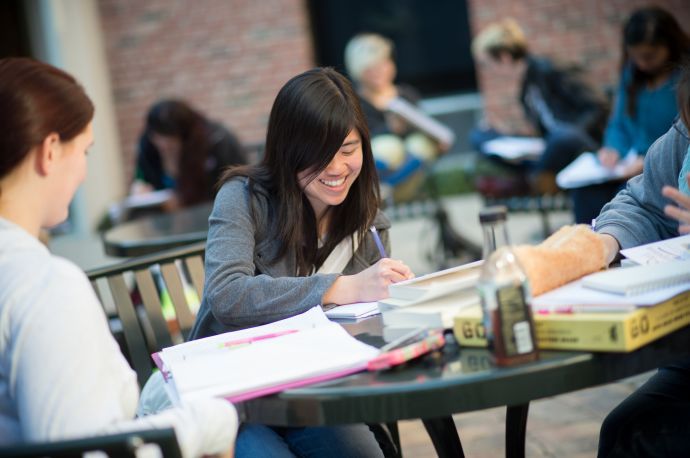 Department of English
Wendell Phillips Center 151
3601 Pacific Ave.
Stockton, CA 95211