Welcome
Welcome to the Department of English at University of the Pacific. Our mission is to graduate students whose abilities in language and literature give them thoughtful and imaginative power to shape and influence ideas and practices in a complex, democratic society.
The department offers concentrations in various genres of literature, language, writing, and film for students wishing to further focus on a particular field in their major. All courses offered aim to prepare students for careers and lives rich in critical thinking and literacy.
Hands-On Experience
The Department of English is an active and thriving community, where students meet respected professionals who are using their own English degrees in innovative and exciting ways, and gain hands-on publishing experience by working on Pacific's nationally-recognized, award-winning literary magazine, Calliope. Our students graduate with real-world skills and a passion for literature and knowledge that give them a unique perspective on the world around them as they step into their futures.
Three-Year Option
You have the option to earn your bachelor's degree in three years. Do your part to stay on track, and you could shave a year off your undergraduate work. That means significant savings on tuition and you get a jumpstart on your career.
"English classes at Pacific have taught me how to clearly communicate my ideas. The English major opens up so many doors for job opportunities as well. I like that my professors are passionate about what they are teaching and attentive to my individual strengths and weaknesses."
—Caitlin K.
"Every English professor has always supported my personal academic growth, encouraging me to pursue independent research projects that suit my interests. I just finished an independent research course on my favorite director, Martin Scorsese, and I'm taking my paper on him to a conference in April!"
—Nicole M.
"Being stuck in a classroom with 60 other students, with the teacher not really knowing who I am, is why I didn't go to a UC school. In an English class at Pacific there are 10-20 people, and when I'm finished with a class my teacher knows me and would be able to write an appropriate recommendation. The English professors here are some of the most energetic, knowledgeable, fun, and approachable teachers I have ever met. They are the kind of professors that I feel I can be 100% open with, be myself, and even see myself looking up to as the kind of teacher I'd like to become some day. The professors also care about you, and will push you to do your best work."
—Misha M.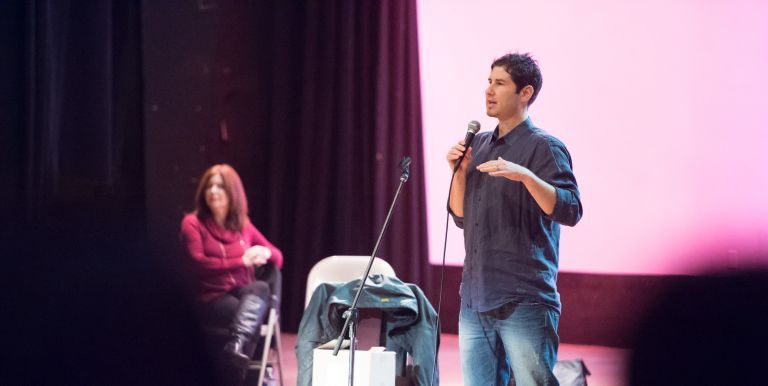 Author Matt de la Pena '96 on writing, culture and life
Newbery Medal-winning author Matt de la Pena '96 returned to campus in May to be the university's Commencement speaker and to be inducted into the liberal arts fraternity, Phi Beta Kappa.
De la Pena is the author of several young adult novels and picture books and is recognized as a champion of diversity.
English students Jennifer Morrow and Linda Machuca Barajas interviewed him the day before Commencement.
Learn more
Contact Us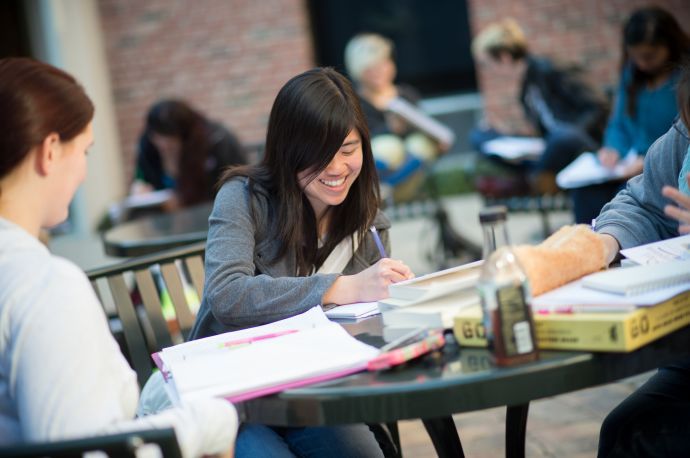 Department of English
209.946.2121
Wendell Phillips Center 151
3601 Pacific Ave.
Stockton, CA 95211