Our Goals
Our department is engaged in understanding and promoting health and human movement. Our goal is to examine how movement-based physical activities, exercise, and sport contribute to the quality of human life. We do this from a wide range of perspectives including biology, chemistry, psychology, sociology, business, education and philosophy to ensure that our graduates are able to conceptualize and analyze health and human movement in a holistic manner.
Experiential Learning
Exciting hands-on learning opportunities are available for you in our major and concentrations. These are non-classroom real-world experiences that integrate theory with practice. 
Three-Year Degree Option
You have the option to earn your bachelor's degree in three years. Do your part to stay on track, and you could shave a year off your undergraduate work. That means significant savings on tuition and you get a jumpstart on your career.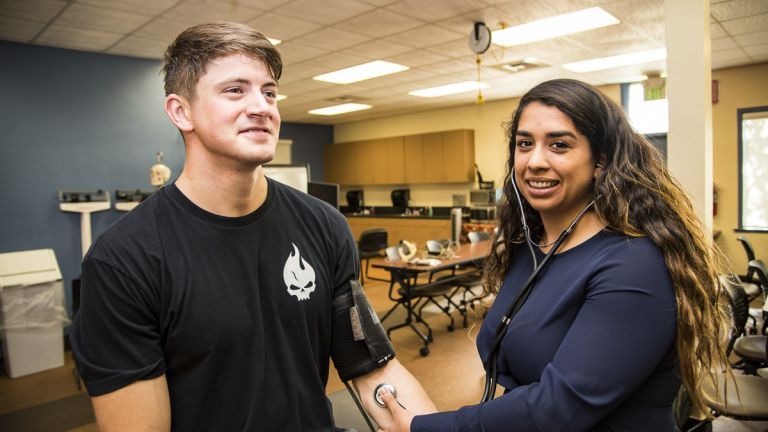 Outstanding Students
Cynthia Villalobos '19
Cynthia is working on her PhD degree in exercise/physiology: "I would say Pacific is home. Especially in our department, I can feel the environment of home. As soon as you step on the campus, you know that this isn't like any other school. No matter what discipline you're in, just being on campus and having the faculty members that we have who are so passionate about educating us care about our success. That's special."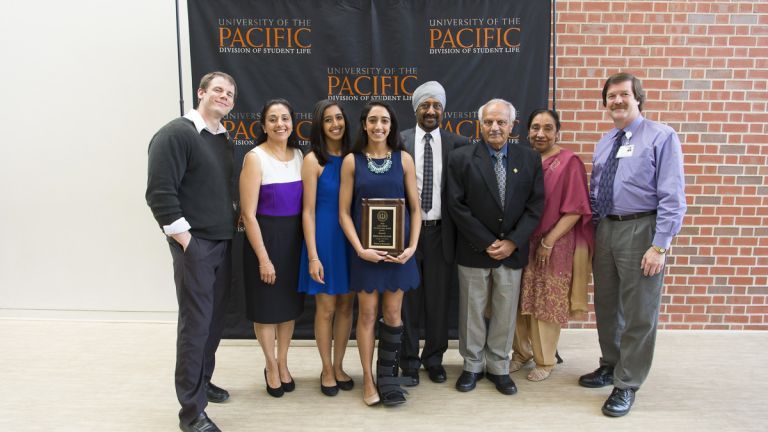 Outstanding Students
Kiran Mazloom '16
Kiran Mazloom founded Caduceus, an undergraduate health journal, and WE- Fit, a community health education program. She also volunteered as an academic tutor, as a pathology and physical therapy aid, and at the Gleason House Medical Clinic which provides no-cost medical care to the homeless of San Joaquin County. Kiran was a recipient of Pacific's Jesse Marks Co-Curricular Award. This award recognizes a graduating senior who has made outstanding contributions to the university through involvement in organizations and activities outside the classroom and whose involvement has impacted the campus community in significant and meaningful ways.
overview video
Health and Exercise Sciences
In this video Professor Sharon West provides an overview of the Health and Exercise Sciences programs. She explains the options and answers questions about hands-on learning opportunities, academic advising and the kinds of careers the programs prepare you for.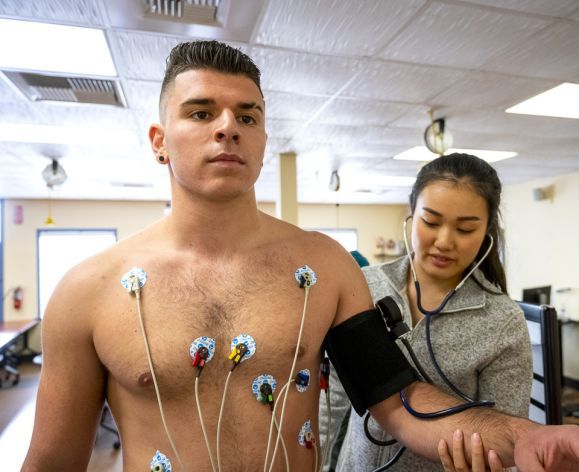 New Program
Human Performance
The Human Performance program is a new concentration in the Department of Health and Exercise Sciences. It will prepare you for careers in the fitness industry, coaching performance technology, wellness education, sports medicine and athletic performance. Courses provide foundational training in structural anatomy, physiology, nutrition and metabolism with internships and certifications in health coaching and personal training for job readiness.
Degrees Offered
BA in health and exercise sciences with health & exercise science concentration
BA in health and exercise sciences with human performance concentration
BS in health and exercise science
Minor in health and exercise sciences
MA in health and exercise sciences
Contact Us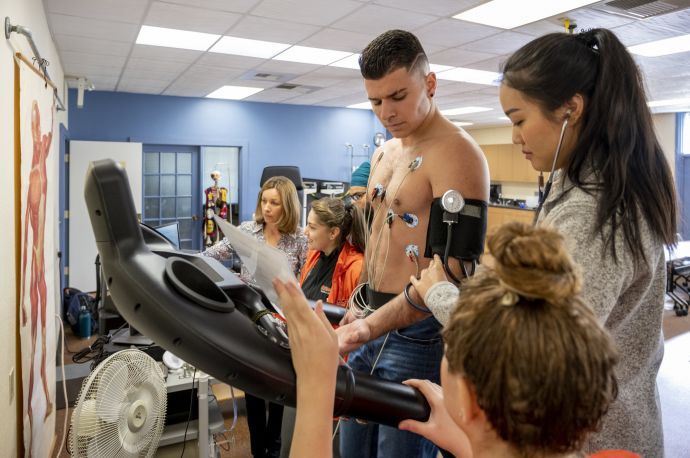 Department of Health, Exercise and Sport Sciences
209.946.2209
Health and Exercise Sciences
Main Gymnasium
3601 Pacific Ave.
Stockton, CA 95211